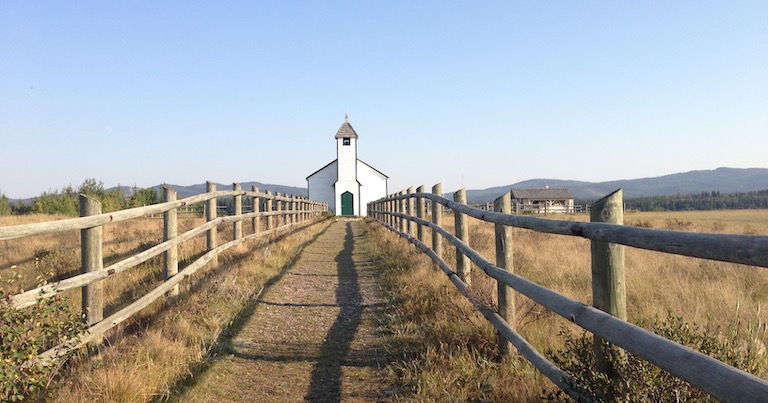 As a part of the Morleyville Methodist Mission, the 142-year old McDougall Memorial United Church (McDougall Church) was unfortunately severely damaged by fire on May 22, 2017. The church is a part of a Provincial Historic Resource designation for the site. It is valued for its early missionary efforts and pioneering settlement in southern Alberta, its association with the famed McDougall family, and its architectural significance as the first Carpenter's Gothic building style still standing on its original site.
Given the church was not completely lost to the fire, an opportunity to explore potential concept options was identified by Alberta Culture and Tourism. With this direction the McDougall Stoney Mission Society (MSMS) engaged J M Gartly Design Studio to work with them to better understand, plan and intervene with the historic resource.
Project consulting role included:
The project management and preparation of an Architectural/Engineering and Planning Study to Identify Options and a Recommendation for the McDougall Church to address its damage from the fire. The Study included a condition assessment, extensive research for best practices, five options and a recommended option with magnitude of costs for approval by the Society membership and the Province.
Worked with the McDougall Stoney Mission Society and its membership, a Heritage Contractor, Archeologist and Alberta Culture and Tourism on analyzing the building and engaging the membership towards making a recommendation to the Province for approval to restore the church building to its original state with the understanding that it will be interpreted as a restoration.