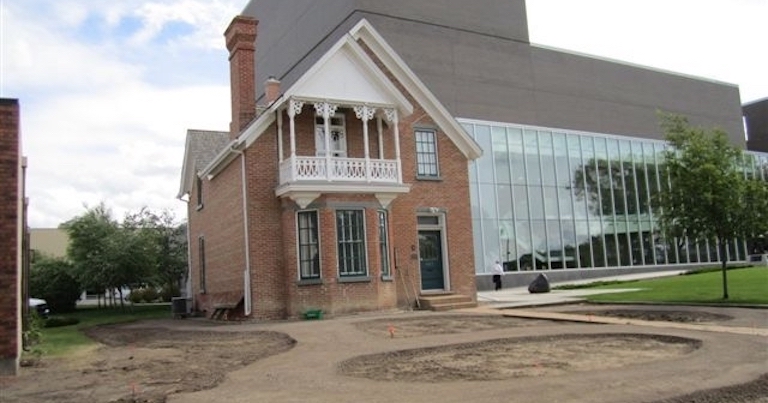 The project was initiated by the desire of the Heritage Resource Committee (HRC) to integrate the Ewart Duggan House (Provincial Historic Resource) with the newly developed Esplanade Arts and Heritage Centre in Medicine Hat.
As Chair of the project on behalf of the Heritage Resources Committee, Jeanie, lead and worked alongside the HRC in research of what the original garden, fencing and plant materials might have included and looked like along First Street, designed the garden, prepared and oversaw the Grant Program, contributed to the fundraising efforts for the project including volunteering to achieve the gardens implementation.
The garden included two phases – front yard and back yard over a couple of summers including a celebration of its implementation.  The result was a better integration of the house along First Street and with the Esplanade Arts & Heritage facility while also providing interpretation of the garden and the house in its original context.